Ladies, do you dream of owning a home but think that home ownership is out of your reach?  Do you think you can't do it on your own, or you don't have enough money saved to even think about such a thing?
Put those thoughts aside.  In "Buy Houses, Not Shoes," lawyer, and real estate expert and home buying coach, Tamara Celeste shows you that with just small shifts in your thinking and spending habits, you can own the home of your dreams and start building wealth for you and your family not for your landlord.
You will immediately slash the home buying learning curve!  This is what you will discover in the Buy Homes Not Shoes book:
The one secret creditors won't tell you that can improve your credit score;
The questions you must ask your Realtor® and mortgage lender to get the best bang for your buck;
What is equity and how do you use it to build wealth;
How to get funds for closing costs;
If you are currently renting, the one thing you must do NOW in order to protect yourself.
Chock full of practical advice, this book breaks down the complicated terminology and incomprehensible lingo of the housing and mortgage industry in terms you can understand.  Tamara holds your hand, tells you how to build your "Squad," and, before you know it, you'll be wondering how you can invite her to your housewarming party.  This is not a dry, business-y book written for people already in the field.  Instead, Tamara talks to you like your best girlfriend or older sister.  She wants what's best for you, and, after reading this book, you'll find you can have it!
If you're ready to invest in yourself and your future, then click the Buy Now button above and let's get started on this journey.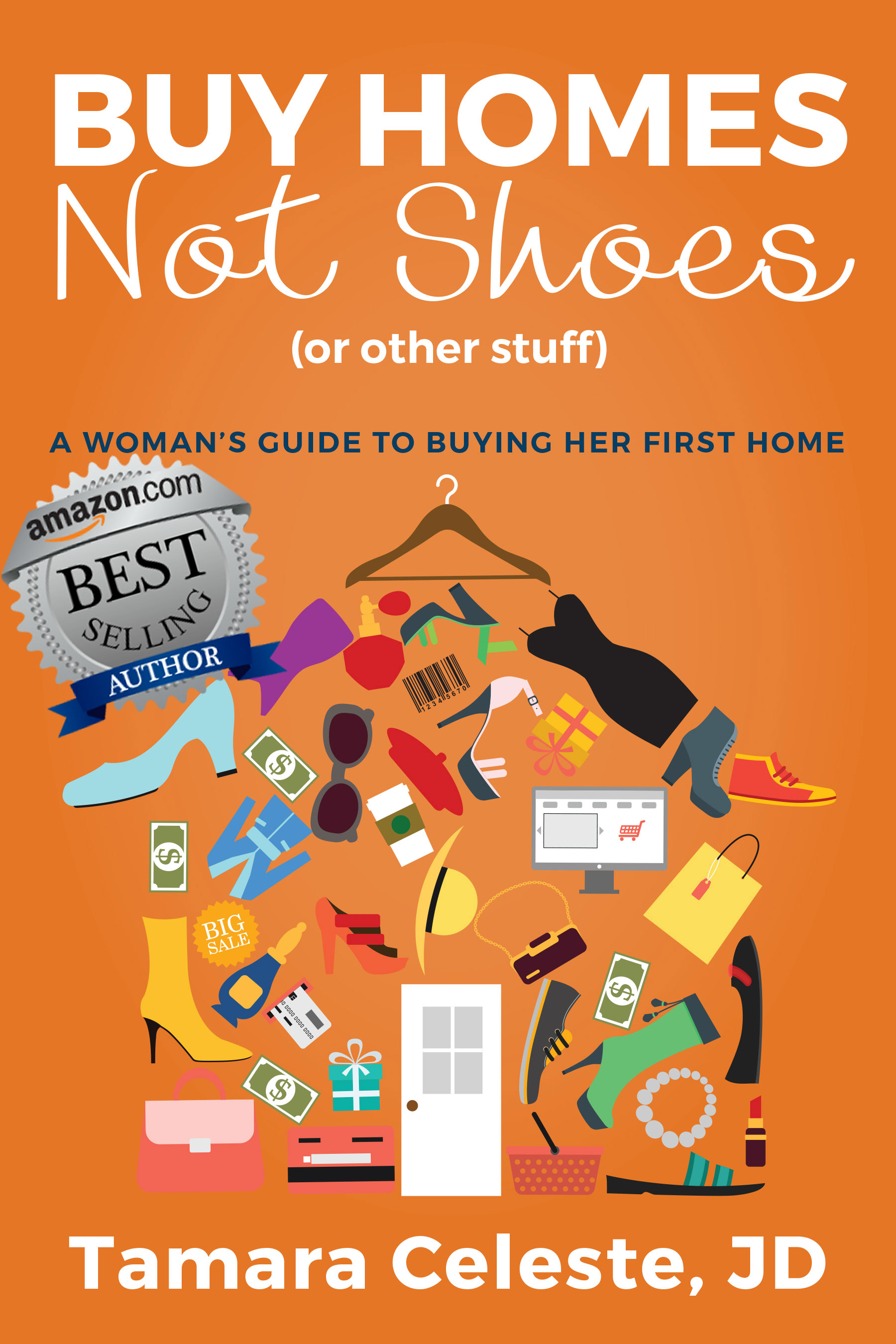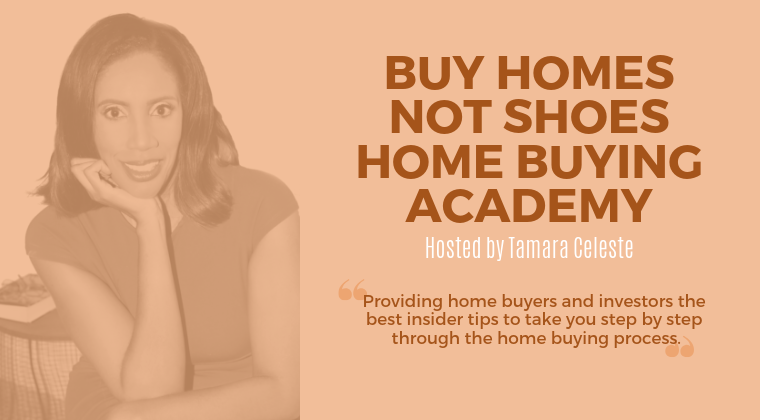 Buy Homes Not Shoes Home Buying Academy is your step-by-step guide to buying your first home taught by me, and I super excited!! I will walk you through each step so that you are on your way with a goal of firing your landlord!
I will share with you how to find extra money you need for closing costs and down payment.  I will share insider tricks and tips, such as the best day to put in an offer on a home to increase your chances of getting your offer accepted.   
Additionally, you will learn:
How to save thousands of dollars over the life of your mortgage.

The credit secrets your creditors don't want you to know.

How to improve your finances

3 questions that you must ask your lender to ensure that you are getting the mortgage that is right for you.

How to find extra money each month without a pay increase.

The 2 things that you can do to improve your chances of getting your offer accepted from a seller by 50%.

And so much more……
Now this program isn't for everyone.   I don't want you to sign up and pay your money if you are not ready.  If you are not mentally or emotionally ready for change.
This program isn't for someone that doesn't want to improve their financial situation.  

This program isn't for people that always make excuses.

This program isn't for someone who isn't planning to buy a home within the next 24 months or less.
Who is this program for?
This program is for someone that sees better things in their future

This program is for someone who has belief and hope and faith that their circumstances can change.

This program is for someone that has a STRONG desire to fire their landlord!

This program is for those of you who have a desire to build wealth and increase your net worth.
In addition to everything mentioned, you will receive lifetime access to the current program and all program updates. You will also receive discounts on future programs, such as the Buy Homes Not Shoes Investor's Academy.  
As a special bonus I have created a special BHNS Academy Facebook Group, here you will be able to ask questions in the group and share your progress.  I have also created checklists in each section so that you will be able to stay on track and get the things done that need to be done in order to move you toward the path of homeownership.
So what are you waiting for?  This limited introductory price will only be available for a short time.